There are countless challenges to working in the legal space, for both individual attorneys & paralegals, as well as for entire law firms. These challenges can lead to bottlenecks in growth, lost leads, and professional stagnation. Additionally, in a post-COVID landscape, many organizations have moved permanently to hybrid frameworks that further complicate cohesion and collaboration. We're going to take a look at how LawWorks can help solve some of the major challenges facing legal professionals and organizations today.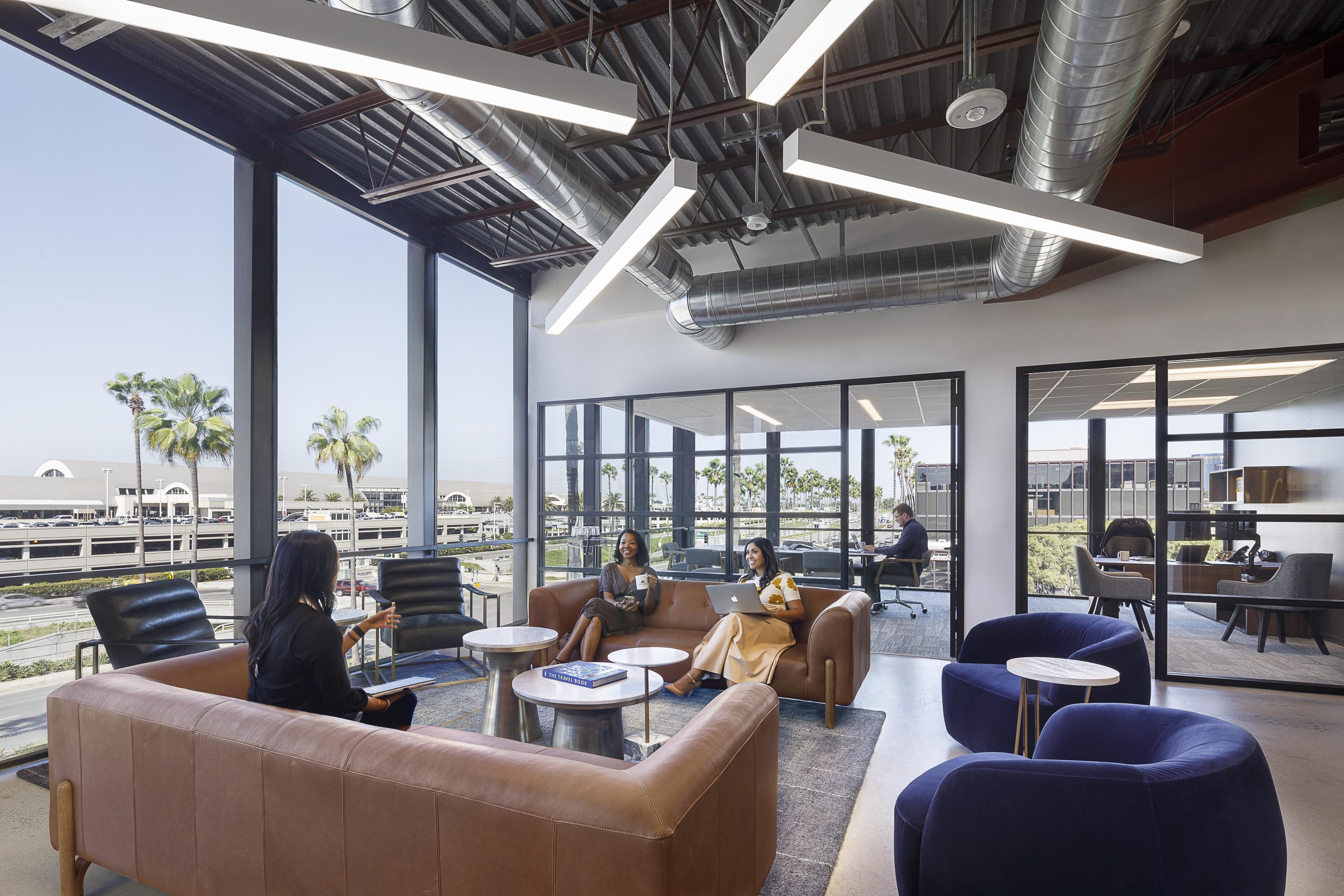 Quiet & Professional Workspace
One of the biggest challenges that LawWorks can help solve is making sure that you have the space and amenities you need, as a lawyer or other legal professional. No more worrying about meeting a potential client in a crowded, noisy coffee shop. No more worrying about having a quiet place to take a potentially confidential phone call, disclose privileged information, or conduct business. LawWorks has you covered.
LawWorks facilities include a wide range of features and amenities to help you accomplish your short-term tasks as well as long-term goals. You will have access to sound-proof phone booths to help protect your confidential communications. You won't need to worry about trying to stay focused in a fast-paced or busy legal practice office or firm property since you'll always have a quiet and professional workspace to utilize.
Another feature of our spaces is the private conference rooms. Need to hold a private meeting with colleagues or host an important series of negotiations? Our facilities will ensure you always have what you need at your disposal. If you need a little fuel during a long session, you can use our fully stocked kitchen to enjoy a cup of coffee or tea or any number of snacks or quick meals.
Making sure you have access to the spaces and tools you need as a legal professional can make all the difference in your workday, which is reflected in your work.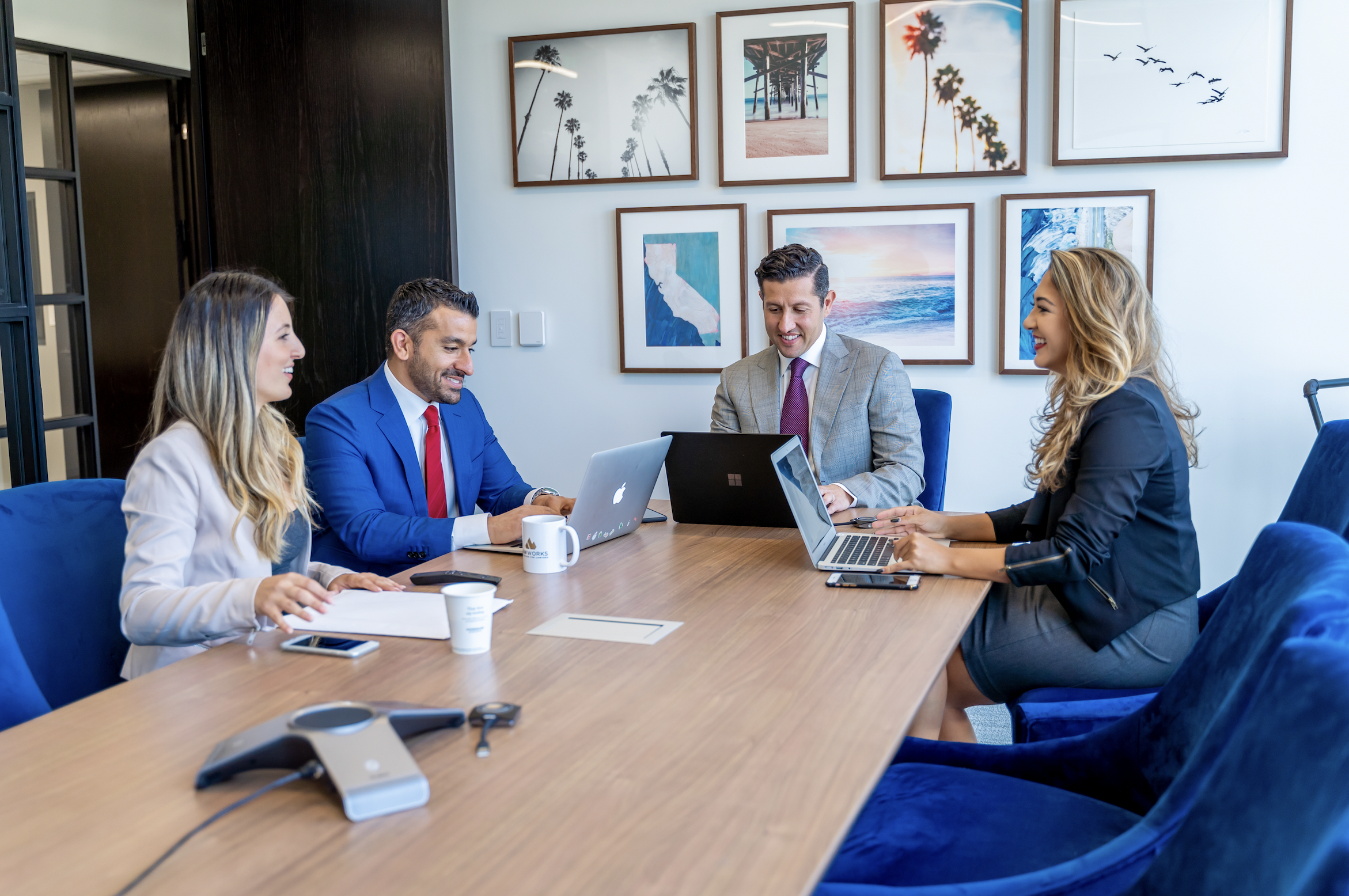 Community-Building
A big part of having a comfortable workspace is knowing the people who are also commonly using the space. To that end, we host a variety of social events where our members can hang out in a more casual setting and get to know each other. For solo lawyers and freelancers in particular, but in the legal field in general, there can be a significant degree of isolation, and we think it's important to address that.
These community-building events are a great way to get to know other LawWorks members that use the spaces, in a fun and relaxed atmosphere. They also provide an opportunity to take well-needed breaks from work, while still connecting with those in the same field. It could be happy hour, a mixer or social, or even a game night, but the point is to have fun, and build relationships with other lawyers without being in an office.
Our community events are fun times for all who attend, but they can bring specific value to those in a position of reduced social reach. For freelance or solo attorneys, or lawyers that are just new to the area, they are wonderful ways to meet, connect, and relax.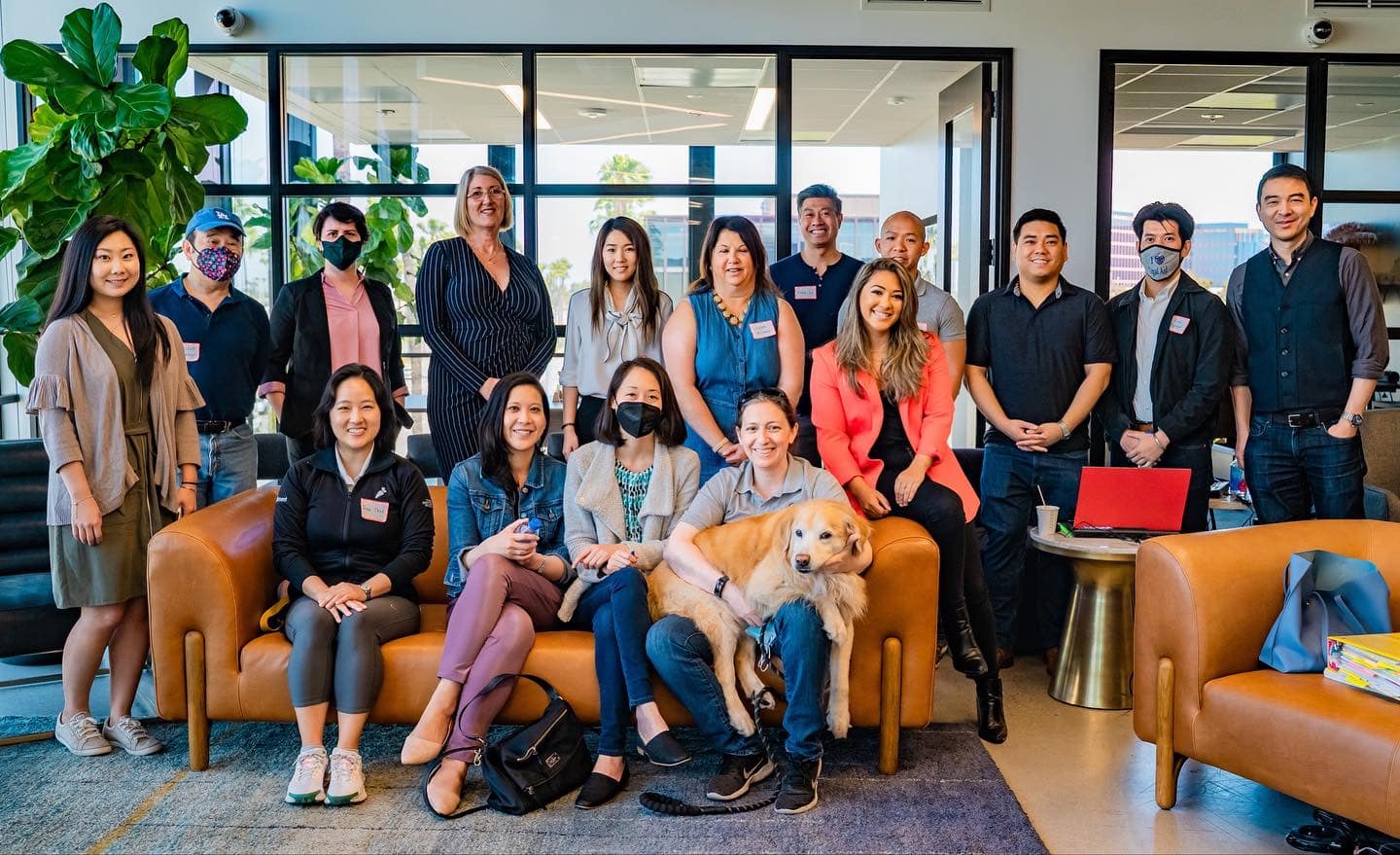 Professional Networking
Another crucial aspect of practicing that many lawyers overlook is the importance of networking. The unique environment that LawWorks offers makes it easy for our members to constantly network; creating, building, and maintaining vital relationships. While working at LawWorks, members work right alongside other legal professionals and firms.
This allows members to continually build their professional network and array of potential referral partners. The design of the workspace is not only to encourage better work but better professional lives in general, by facilitating networking and the ability to greatly expand their network of potential referral partners.
Our entire space was largely designed with the goal of promoting interaction and collaboration in a slow and quiet professional setting. We will also occasionally extend invites for members to special law-related events in the Orange County/Los Angeles area.
These events provide a unique opportunity to meet and connect with others in the legal community, expand your network, and gain new insights and ideas to help you grow your practice.to special law-related events in the Orange County and Los Angeles area. These events provide a unique opportunity to interact with others in the legal community, expand personal and professional networks, and gain new insights and ideas to help you grow your practice.
Continuing Education
We've discussed the events that we hold to help those who use our facilities to network and bond, but we also hold a range of other events that can help those in the legal sector be more effective at what they do. We're committed to helping our members become better lawyers every day, which means providing them with leading resources to do so.
In alignment with this commitment, we will occasionally bring in varying experts to give personal presentations. This brings a valuable component of experience and insight to the workspace. This means that members can gain very real benefits about not only marketing and networking in general, but also specifically professional networking, growing their network of referring partners. This all combines to help boost client leads and conversions.
During these live events, both seasoned attorneys and lawyers fresh from their bar can gain personal access to vast amounts of knowledge and information about how to go about skill development. For those who want to stay connected to a network of enthusiastic legal professionals, we also operate a Slack space, which operates as a hub of discussion and resource or information sharing.
LawWorks Can Be Your Primary Or Auxiliary Workspace
Legal professionals looking for a functional and productive workspace can find an ideal solution in LawWorks. LawWorks offers an all-in-one solution for lawyers to grow both professionally and personally and gives legal professionals the tools they need to effectively practice or freelance without having to make binding real estate moves. To find out more about LawWorks shared workspaces, reach out to us today.