In researching subjects for this Black Friday blog post, I started by typing "Black Friday 2019" into the Google search field. I clicked on "News" in an attempt to bypass all the advertising content.
Or so I thought. Even under the banner of "news," the first three pages of results showed me dozens of so-called "articles" in CNET, Forbes, Business Insider, and USA Today, touting the best Black Friday deals. These "news articles" were little more than Black Friday ads for stores like Macy's, Nordstrom, Best Buy, Kohls, Amazon, Target and Bloomingdales. This is, apparently, what passes for news these days.
Buried on page four of the search engine results, was
an actual news story about government warnings on Black Friday security threats
- which seems kind of important. But that article was followed by several more pages of search results on retail shopping deals. If I hadn't been really looking for something other than retail deals, I would have missed the story on consumer security threats.
The subject soon became the question of whether U.S. consumerism is out of control when advertisements to buy, buy, buy are treated as news — but news about government concerns about consumer financial security is buried on page four.
The Black Friday Phenomenon
Black Friday, the day after Thanksgiving, is the busiest shopping day of the year in the United States. Many businesses, anxious to take advantage of the start of the holiday shopping season, advertise big discounts on hot items. The etymology of the phrase is murky, but some sources say it describes the day that retail stores are "in the black," meaning their annual revenue becomes profitable.
Today, "Black Friday" is a more apt description of crowd behavior and its sometimes tragic outcomes. There's even a website called
Black Friday Death Count
, which tracks fatalities and injuries to Black Friday shoppers - 17 deaths and 117 injuries through 2018.
What drives the bad behavior of consumers on Black Friday?
This article
points to the trend I mentioned at the start of this post: the saturation of retail promotion, and the deep discounts promised for high-demand products.
This leads to a much higher amount of foot traffic in brick and mortar stores than normal, and a much higher demand-to-supply ratio.
And there's another factor:
sleep deprivation
. Many stores begin their sales at midnight or in the wee hours of the morning. Camping outside stores in the parking lot on Thanksgiving night has become something of a tradition, as have customers suffering from a lack of sleep.
Crowds of grouchy customers fighting over an inadequate supply of advertised sale items leads to bad behavior.
Many stores don't have enough security staff to maintain order
.
Black Friday Backlash
For many, there is an inherent irony to celebrating a holiday centered around gratitude and thankfulness, and the very next day, participating in a somewhat savage display of naked consumerism. Some retailers, like REI, aren't even open on Black Friday.
But many other businesses have started to open up on Thanksgiving for "pre-Black Friday" sales. There has also been a backlash to this practice. In fact, three states have outlawed it — Maine, Massachusetts, and Rhode Island. Many retailers have begun advertising that they are
closed on Thanksgiving Day
.
Then there's
Small Business Saturday
, an effort to encourage support for local businesses and privately owned stores on Thanksgiving weekend. Many online retailers offer "Cyber Monday" deals as another alternative for Christmas shopping.
Black Friday Benefits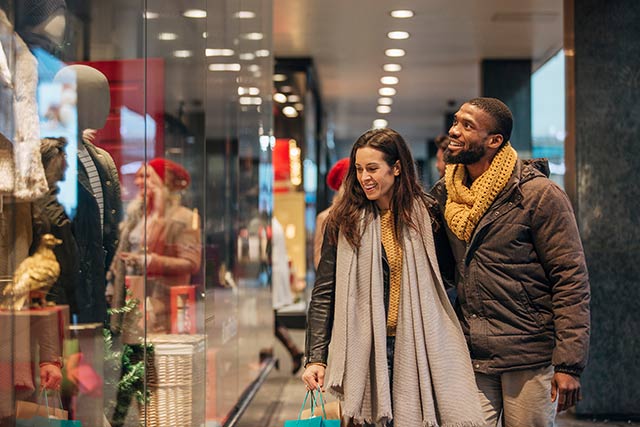 Of course, Black Friday isn't all bad news. The whole holiday season also creates seasonal jobs, not only in retail, but in food services and courier delivery. The uptick in sales and consumer activity that starts on Black Friday also allows many businesses to finish out the year "in the black," as pointed out at the beginning of this post.
As
this Money.com article
points out, for many, Black Friday shopping is a fun tradition. Battling through the crazy crowd with a goal to get the lowest prices on the most desirable merchandise — it can be practically a sport. Many folks get together each year to do Black Friday with the same group of family or friends, and enjoy the excitement of extreme shopping.
We'd like to hear what you think:
Is Black Friday a symptom of out of control consumerism in our society?
Or, is Black Friday a fun way to get the best deals as you do your Christmas shopping?
Tell us your thoughts in the comment section below.
And wherever or however you shop this holiday season,
be vigilant against holiday theft and online scams - stay safe
!