Black History Month is not just for African Americans – it's really for anyone who appreciates stories of those who strive against adversity and triumph against the odds.Many black Americans descend from those who were brought to this country as chattel, and bought and sold as slaves. And while our nation clearly has not achieved full racial equality, it is due to the tireless and heroic efforts of the many African Americans – educators, activists, and of course, black lawyers – that we can even recognize that fact.
There are many African American lawyers for whom we are truly grateful. Here are just a few: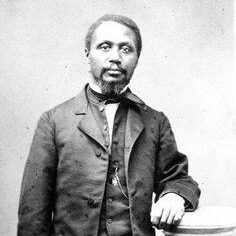 We'll start with
Macon Bolling Allen
. In the 1840s, Allen left his job as a teacher in Indiana to become an apprentice to General Samuel Fessenden, a prominent attorney and abolitionist in Maine. At Fessenden's encouragement, Allen took and passed the Maine bar exam.

In 1844, a time when black Americans were not even considered U.S. citizens, Allen became the first African American man with a license to practice law in the United States.
Also at the time, an overwhelming percentage of the population in Maine was white, making it difficult for Allen to find clients there. After moving to Boston, he continued to encounter racist attitudes, but still passed the examination to become a civil court judge in 1848, making him also
the first black judge in the country
.
Allen continued to improve the odds of success for black attorneys for the next half-century.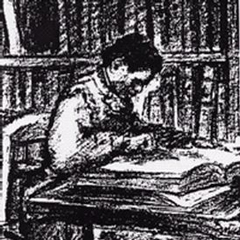 As Allen was paving the way for black men to become attorneys in the U.S.,
Charlotte E. Ray
began a similar journey as a young girl in New York City.
Charlotte's father was the Reverend Charles Bennett Ray, an important abolitionist with a progressive stance on educating his daughters. He sent Charlotte to the Institution for the Education of Colored Youth in Washington, D.C. She matriculated to
Howard University
, a historically black New York college to become a teacher. But what she really wanted was to be an attorney, so she started studying law.
In 1872, Ray became the first black woman to earn a law degree and establish an independent commercial law practice in the U.S.
While she was praised for her eloquence and comprehensive legal expertise, and lauded as "
one of the best lawyers on corporations in the country
," she also found it difficult to maintain a steady clientele. She went back to teaching, but remained active in promoting women's suffrage and equal treatment for women of color.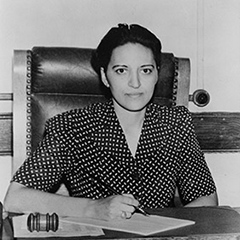 She was no doubt a role model for
Jane Bolin
. Born in Poughkeepsie, New York in 1908, Bolin's father was a successful lawyer. Jane went to Wellesley College, where
an advisor tried to talk her out of applying for admission to Yale Law School
, doubting that a black woman would be accepted or succeed there.
Fortunately, Jane was undeterred. Yale accepted her, and she was the only African American woman in her class. She graduated in 1931, passed the bar in New York City and began practicing law in 1932.
In 1939, Bolin became the first black female U.S. judge when she was appointed to the New York Domestic Relations Court.
It was later renamed Family Court, and Bolin spend the next four decades there, fighting racial discrimination, working to end segregation in child placement facilities and probation assignments, and advocating for all children's rights. Jane Bolin died in 2007, at the impressive age of 98.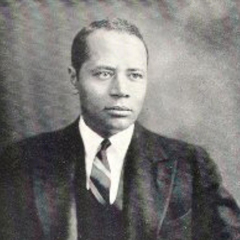 Then there's Charles Hamilton Houston, "the man who killed
Jim Crow
."
Houston started out as an English professor. However, he experienced such blatant bigotry while serving in the U.S. Infantry as a First Lieutenant during World War I, he decided to "
study law and use my time fighting for men who could not strike back
." Houston enrolled at Harvard Law, becoming the first black American to be the editor of the Harvard Law Review. In 1923, he earned his Juris Doctor degree, and in 1924, joined the Washington, D.C. bar.
Houston later became dean of Howard University School of Law, and he made that institution the leading training center for civil rights activists pursuing law.
During this time, he also served the first special counsel for the National Association for the Advancement of Colored People (NAACP). In that role,
Houston was involved in almost every Supreme Court case between 1930 and 1950 that involved civil rights
. He wrote the strategy to end segregation in public schools by proving that it would be more expensive to create "separate but equal" schools than it was to allow integration.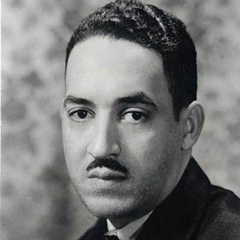 Houston's top student and protégé was
Thurgood Marshall
, who finally led the landmark case that outlawed racial segregation in schools: Brown vs. the Board of Education.
Initially, Marshall didn't plan to go to Howard. He applied to the University of Maryland Law School in 1930, but they refused him because of his race. After graduating from Howard and passing the bar, Marshall successfully sued the University of Maryland on behalf of another black student who was refused admission there. That's what's known as poetic justice.
After the Brown decision, while serving in the Second Circuit Court of Appeals, and then the U.S. Solicitor General's office,
Marshall represented and won more Supreme Court cases than anyone else in history
.
In 1967, Marshall became the first black judge on the U.S. Supreme Court,
where he served until 1991, two years before his death.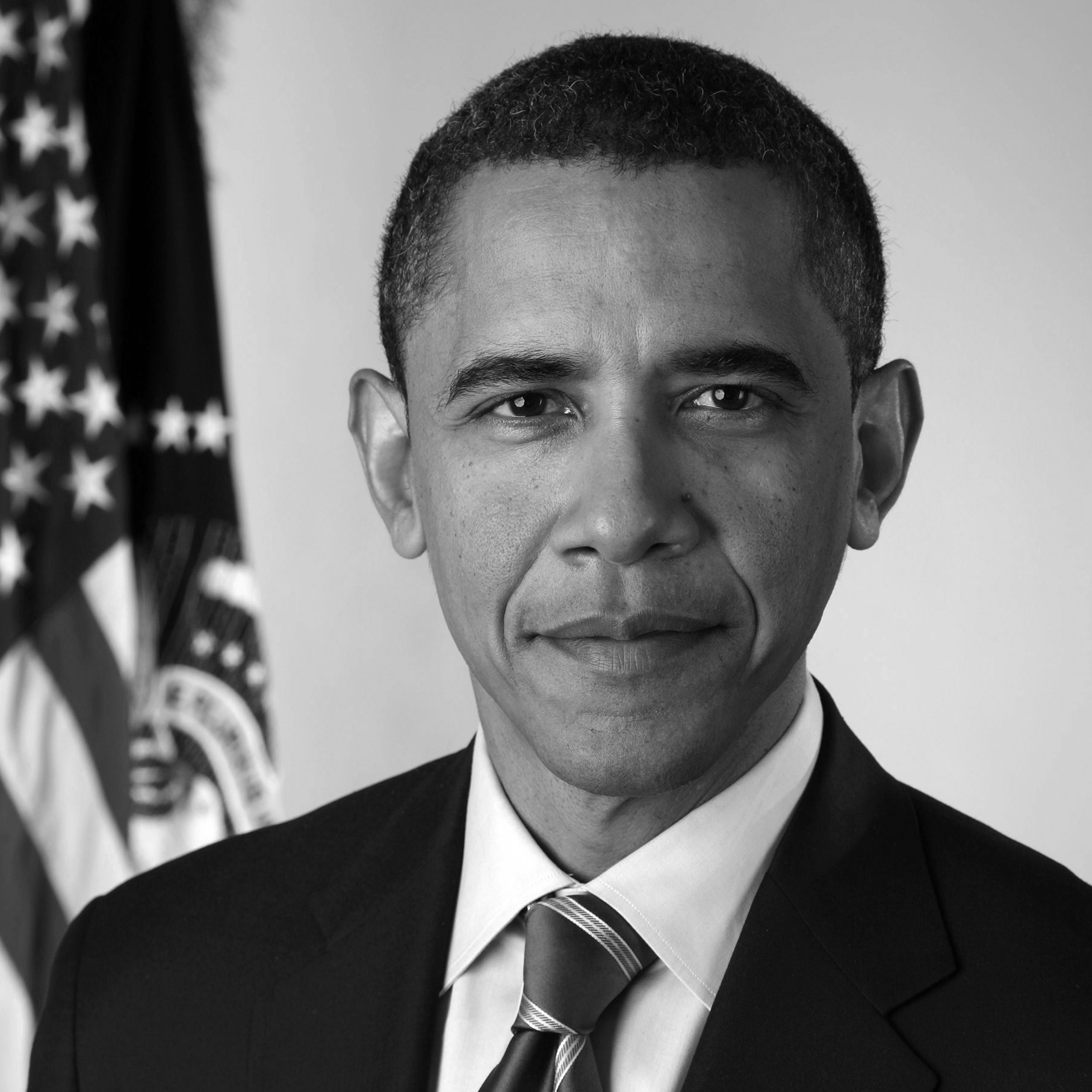 Finally, whatever your political views, you cannot overlook the importance of
President Barack Obama
's legal and political accomplishments.Born in Hawaii (
it's a proven fact
) to a white Midwestern mother and a black Kenyan father, Obama was raised by his grandparents, who instilled in him the values of fairness, generosity and hard work. After working his way through college, he moved to Chicago and became a community organizer rebuilding neighborhoods destroyed by the downfall of the local steel industry.
He went on to Harvard Law, and also became president of the Harvard Law Review, before returning to teach constitutional law at the University of Chicago.
After winning seats in the Illinois State Senate and the United States Senate, Barack Obama became the 44th President of the United States,
winning more votes than any candidate, ever
.
Despite a markedly high level of political obstruction, Obama's administration ushered in
a stronger economy
, passed the Affordable Care Act
to provide health care coverage to twenty million Americans
, made strides in
reversing climate change
, and
oversaw 75 months of job growth: the longest stretch of in U.S. history
.
---
It is because of Americans like these that we all celebrate Black History Month, to appreciate the contributions of all African Americans, and continue to strive for social justice and equality.